Fullerton DUI lawyer EJ Stopyro began his adult life as a military police officer primarily responsible for the detection and arrest of drunk drivers. He performed over a thousand DUI investigations and made dozens of DUI arrests. He was also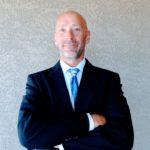 a certified traffic accident investigator. Later, he worked as a Deputy Probation Counselor for the Orange County Probation Department.
Although initially excited about a career in law enforcement, he was profoundly disillusioned by the culture of intolerance, brutality and indifference that is deeply rooted in the law enforcement tradition. Also, he could not, in good conscience, bring himself to enforce morally repugnant drug, prostitution, and gambling laws. It was this early experience in law enforcement that forged EJ's desire to become a criminal defense lawyer and provide the support, comfort and service that all people deserve when they've been arrested and accused of a crime.
Admission to the California State Bar: 1996
Law School: Western State University, College of Law
Juris Doctor, 1996
Class Rank: #2
Academic Honors: Summa Cum Laude, (highest honor bestowed upon any student)
Nine "American Jurisprudence" awards for academic excellence. (Including awards in Criminal Procedure, Evidence and Legal Writing)
Distinguished Honor Roll (four semesters); Honor Roll (three semesters)
Class Salutatorian
Academic Scholarship every semester of attendance
Awarded honorary membership in Orange County Peter Elliot Inns of Court
Intern/Extern:
College: University of California, Irvine (UCI)
Bachelor of Arts, Criminology (Social Ecology), 1992
Saddleback College, Mission Viejo
Dean's List 5 semesters
3.92 GPA in Engineering
Associate in Arts Degree, History
4.0 GPA
Awarded "Student Athlete of the Year"
Mens' tennis team
Member:
California Public Defenders Association